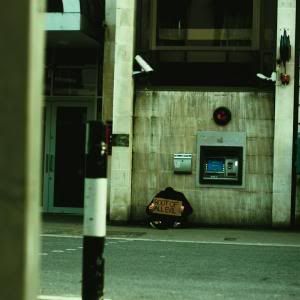 Release Date: October 4th
Purchase: Holy Roar Records
South Wales breeds hardcore. I no longer have to imagine the Welsh punk rock-rooted counter culture scene as a massive glittery concussion of post- hardcore contraventions such as The Blackout or Kids In Glass Houses. When I think of Cardiff City, I don't think of the Bay or the Millennium Stadium, I think of Crossbreaker, I think of Ironclad. The combined efforts of fellow Welsh bruisers Harbour, Wiretap, and the newly formed Wardogs have incontestably expunged any passing notion of Cardiff being unable to hold it's own against the raging south of England or the coal fired brutishness of the North.
Brutality Will Prevail are known, to some, as the cohesive centre of rigidity within that scene. If not fully acknowledged as 'CCHC's' lynchpin of hardcore, then at least as a major supporting pillar - surely the endless touring, the unswayable live performances and steadfast conviction prime them as deserved candidates for such a title?
Their previous release 'Forgotten Soul' set the agenda as the group's beat down tendencies - apparent from earlier efforts - somewhat transmutated into an uglier, more carnal sound, with layers of Crowbar-esque density stitched into the fold alongside the band's explicit intention not to turn their backs on hardcore. Fast forward to 2010, fresh from signing to Holy Roar Records and after a recalibration of the line-up, Brutality Will Prevail entered the studio to record their first full length record 'Root of All Evil.' A few weeks ago they posted a two minute promo video on 'rootofallevil.co.uk' - a video that looked like a clandestine meeting of a Sunn O))) brotherhood, yet it bled with mystery and blackened ideas, further stoking widespread interest in Brutality Will Prevail's new seemingly occult direction.
The record first broaches the eardrums with 'Trapped Doors Moving Walls', a Machiavellian opener of sorts, carrying the flag into battle with a minutes worth of rolling guitar subtlety before a dramatic howl of 'Look into my eyes!' chain links with a down tuned bass, puncturing the seams of all that came before it. Second track, 'Illusions' is an impressive foray into the art of the instrumental. A plummeting drum rhythm drags with it the sound of a murmuring bass, until with time, two persistently flaring guitars cross streams - swan necking into a tower of groove and an echoed, harrowing din.
'Root of All Evil' anchors the band's instruments to a cathartic sound of gravel-pit sludge, yet one of their virtues is how capable they are of retaining a hardcore punk edge. The bass is tuned six feet under, the drumming is consistent - either cripplingly intense or shadowed & well placed - and the guitars are there to embellish the aural anticipation instead of dazzling with all sorts of unnecessary fretboard histrionics. Tracks such as 'Life' and 'Early Grave' sound like flash floods of bad omens, spilling a gut of Noothgrush style riffing as vocalist Ajay reigns it all in with a noose of His Hero Is Gone style hardcore vocals.
Track seven 'Rot Away' pitches a curveball I don't think anyone will have seen coming. Cloistered between 'Reprisal' and 'Secrets of The Truth', two tracks of chasmic depth that sound like Torche without the amphetamine spiral of flamboyancy and guitar stagecraft, 'Rot Away' ushers in an aura of delicacy in a way thats not to be found anywhere else on this record. Many will listen to it's acoustic meandering and deem it an out of step attempt at meaningfulness, despite eventual subterranean rumblings fleshing out the soundscape around three quarters of the way through. This track will no doubt be a talking point, a grey area of sorts for a lot of listeners.
All angles taken into consideration, this is a ruggedly built record of sludgy hardcore hooks and lumbering crush, as swampy and viscous at times as it is egg shell thin at others. The hugely impressive sound of a less riff focused Kylesa – had they grown up worshipping Straight Ahead and not Melvins – is powerful enough in itself. I think the path is still there for Brutality Will Prevail to tread, with more to be experimented with and much more for us as listeners to expect. In short, CCHC has a lot to shout about this year.