Two weeks into January, after collecting together the many post-it notes adorned with record titles that I have lying around, I have finally birthed a list of what I think were the best releases of last year. This list lends itself generously to Hardcore Punk but within the squall of Youth Attack! bands and Perennial Records representatives lies a pocket of more accessible bands. A lot of these records are full length albums, some are 7"s.
30. Fences - Fences
First full length outing from Chris Mansfield and company. A record preoccupied in a good way by the trials and tribulations of romance and heartquake. Enjoyable, weighted Dallas Green-esque popular folk musings that manage to 'bleed the emotions out one by one.'
29. Dangers - Messy, Isn't it?
This band have been having a lot of fun with genres of varying texture and tone. They have this poetic aura to them, in the same way that contemporary act Touché Amoré do. Dangers are the more chaotic of the two, hammering the odd thrash metal riff into place along side tracks like 'Goliath' which hit you so hard with their urgency that you're forced to sit up and appreciate their bravery to cross genres.
28. Beach Fossils - Beach Fossils
The collective of bands that have pushed the delicately fuzzed out lo-fi beach trend as of late have managed to remain both relatively original and rather unspoilt. Beach Fossils are one of my favourite exactors of this hazy, pop-beat wave of surf-garage-beach-whatever-you-want-to-call-it-rock.
27. No Talk - Leather Discipline
I heard No Talk's 'Invade Iran' release before I heard Leather Discipline and it most definitely whetted my appetite for their full length. They hail from Texas and play a viral strain of percussive heavy, grizzly Hardcore Punk Rock 'n Roll. Fans of Kansas City's No Class will like this band.
26. Vile Gash - Vile Gash
First of the Youth Attack! bands to make the list. Drenched in nihilism and 'devoid of thought' Vile Gash's self titled EP is just about as feral as Hardcore Punk got in 2010. They recorded ten tracks for this release, with each one being a somatic stab of unwashed punk. Only one track peaks above the one minute mark, an observation which is telling in itself, evidence of just how furious and indecent this record is. Vile Gash have a lot to say and are worthy of you as a listener.
25. Brandon Boyd - The Wild Trapeze
Brandon Boyd stands out like a So-Cal funk rock thumb when surrounded by choices such as Vile Gash and No Talk, however I've been listening to his Wild Trapeze record for months as a combatant against the English winter and it's wonderful ability to pollute your soul with dread. To encapsulate, this is a wonderful first solo outing, giving Brandon further credibility as a song writer.

24. Whirl - Distressor
Fans of My Bloody Valentine and drinking alone in the dark should sit up and take note of this band from Northern California. I thought their demo was fantastic, in fact I posted about it earlier on last year, but the Distressor record is twice as confident and ten times as compelling. Their sound is indubitably double edged as empyreal tracks such as 'Sandy' fly in the face of the thundering opening to 'Leave' and the vastness of 'Blue''s middle section. Much more than just worthy of being pigeon-holed as a great contemporary Shoegaze band, they need to be celebrated by more than just the Slowdive kids.
23. Throats - Throats
I'm not going to let the recent break up of Britain's most exciting new band detract anything from the ongoing fanfare surrounding this record. Opening with 'Wake' - one minute and sixteen seconds of unornamented Hardcore and finishing with 'Oaken/Wait' - Throats' self titled record wouldn't halt at any point inbetween for even Jacob Bannon himself. Their last ever show has been announced and believe me, Alex Wealands death rattle will be unmatched, leaving London reeling. The best of Britain.
22. SQRM - Rodeo
'Fuck To Survive' let everybody know what it meant to worship Siege in 2010, but the recently released 'Rodeo' pissed on the church of Drop Dead and sang from it's altar. SQRM are perhaps the most exciting band playing out of Massachusetts right now. The title track audibly thumps it's way along with lead singer Tony delivering a sermon of blatant hatred. SQRM cut everyone else down to size.
21. Raw Nerve - Raw Nerve.
Raw Nerve are one of the hardest working, most sonically strenuous bands out there. Their recently released self titled record on Youth Attack! confirms their coronation as the distorted kings of the scene. This release will flog you with dissonance for even daring to listen to it.

20. Sexdrome - Grown Younger
This band from Denmark impress with a spine of atmospheric Black Metal fattened with brass-tack Punk underpinning. Grown Younger scuffs Hardcore up against Norway's greatest cultural export and delivers something within sight of originality. If Bone Awl are the cause of Black Metal now being Punk popular then look to Sexdrome as the latest incarnation of that same template. Fantastic record.

19. Crazy Spirit - Crazy Spirit
This band take the familiar NYC Ramones blueprint and run it through a threshing machine. The discarded components are left for dead and the bare bones structure is then plied with hallucinogens and clothed in leather. The sound we're left with is a bilious concoction to say the least. Less of this rhetoric, this band are absurd, precisely the reason why I enjoy them. The self titled release is more than worthy of the adoration it has received.
18. White Guilt - White Guilt
The demos were like a virus which spread through my group of friends leaving the same universal combination of fear and praise behind. The debut self titled record brings to mind the idea of Greg Sage ingesting a cornucopia of opiates and then somehow managing to find the physical fortitude to record a punishing Hardcore record. Laughable, I admit, but a confirmation of how good this band are. Another string to New York's bow.

17. Twin Stumps - Seedbed
I wrote about this bands self titled record just before this post and many of those comments can be applied to 'Seedbed.' For a start, this release delivers itself as yet another 'bouquet of barbed wire to the ears' but goes further in general to embellish the presence of Twin Stumps as one of the most unruly mobs playing Punk music out there today. Listen and crumble.
16. Nomos - Notes From The Acheron
'Notes From The Acheron' kicks off with a bellyache of a riff, flailing itself forehead first into a disgusting chain of frenetic Punk gyrations. The drums are beaten to within an inch of puncturing, fretboards are abused to the point of strings snapping and the microphone they used to record this release must now lie dead on the floor, more concave than convex in shape. This full length is an empowering example of Hardcore Punk at it's best. New York City.
15. Bad Banana - Crushfield
Two endearing young women playing delicious lo-fi garage rock. Prettier in form than much of Kimya Dawson's collective works, but not wholly dissimilar. I see Bad Banana and Best Coast as the two most impressive paradigms of the presently celebrated lo-fi beach-beauty pop, and for that they deserve an avalanche of new listeners.

14. Male Bonding - Nothing Hurts
A decisive cut of partially refined, almost 'noisy' rock and roll. Track one - 'Year's Not Long' - sent the heads of anyone with special scene Eminence turning so fast in Male Bonding's direction that their Morrissey quiffs lost all structure and their denim shirts popped open yet another button down. This band are worthy of the adulation, Nothing Hurts is a confident record, imbued with casual pluck and resilience. 'Franklin' opens with a rolling guitar chop so exquisite that LA's Local Natives will be infernally jealous that they didn't write it.
13. Mauser - The Summer Tour Tape
I initially picked this up and put it down rather too quickly. After further noisy, raw, scorching reflection I came to terms with my own idiocy. This EP is so unapologetic and harbours conviction alone that could sell narcotics to a nun. It clocks in at just under fifteen minutes, substantial for a ludicrously quick, rough and ready Hardcore Punk band. These guys are a bunch of filthy libertines playing to piss you off.

12. Men's Interest - More War
The lead singer for Boston's Men's Interest sounds like a lucid reincarnation of Negative FX's Jack Kelly. His vocal style strangles each one of the seven tracks from More War as if the percussion and guitar noise are obstacles in his path to reach you. In terms of scope, this record is well-nigh on unimprovable - which isn't even a legitimate word, but 'perfect' does not have the same concrete weight to it. I am willing to forget the rules of proper lexis for this band.
11. The Rival Mob - Hardcore For Hardcore
Styled by many blogs and scene agents as the 'tightest band in Boston right now' - and if that lofty exultation does nothing to excite you then go back to your Backtrack record. 'Hardcore For Hardcore' picks up where Raw Life left off. Nothing has been subtracted from the explicit formula of weight, intensity and power, instead they've doubled the effort and penned six bricks of the heftiest Hardcore this side of Age Of Quarrell.

10. DRY-ROT - Philistine
This LP is a certified breeze block of preposterousness. DRY-ROT sound like a mentally inept Pissed Jeans playing through a damp wall, but this tumult of insanity has managed to congeal together rather organically into one of last year's finest records. Tracks such as 'Maul Test' showcase a forceful ability to write great Punk songs, whereas other efforts like 'Can A Game Kill Time' leave you feeling disturbed as a Neil Young type melody is butchered to within an inch of it's riff by the most inexplicable vocals you'll have heard from last year.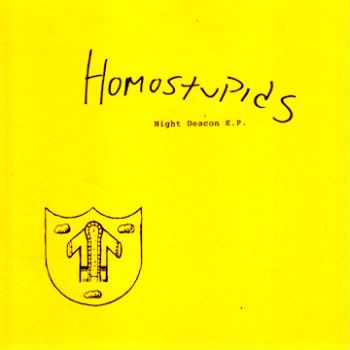 9. Homostupids - Night Deacon
Without doubt my favourite EP of 2010. I adore the way this band ignores almost all conventions to play a caterwaul of addictive, no frills Hardcore. Night Deacon owes as much of it's sound to the first wave of Hardcore bands as it does to the noisier, more inverted bands of the last couple of decades. In essence they sound like they're having fun with Punk Rock and just generally flinging semen / other viscous bodily fluids at each other. Their sound is a confusing dish-cloth of all of yesterday's stains folded into the mildew of today's Punk bacteria. Despite the high risk of infection you don't want to miss out on this band.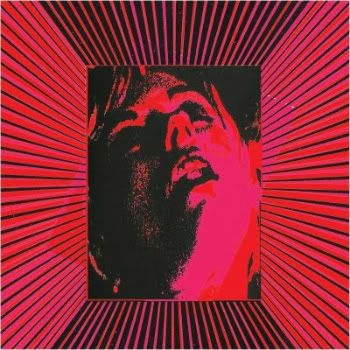 8. The Men - Immaculada
A band of noise merchants that have already received high acclaim for their previous 12" 'We Are The Men' only to widen the groove of appreciation with this latest effort 'Immaculada.' As a record you couldn't realistically call it anything less than impressive. The huge peaks of noise plough headlong into a series of bloody Hardcore fissures, rolling through the seconds with flat-out surefooted Punk. See track two 'Problems/Burning Up' as a blooming example of such Noise Punk / Hardcore kinship.
7. Wavves - King of The Beach
Hated by Psychedelic Horseshit and others, loved by many. This latest record from Nathan Williams has gone a long way to bridge the gap between accessibility and counter culture credibility. 'Post Acid' and 'Super Soaker' are sugary highlights from a record which is blatantly just as concerned with stressing melody as it is with stamping a footprint of plausibility just outside the camp of today's glittery MTV 'stars.' I think this could be one of the most important records of last year. It bent the rules to make itself what it is and it alienated a portion of Wavves' fan base to a large extent. To bring together many conflicting ideas I want to say how much I adore this record. Guilty pleasure it may be, it would be one of the first records I would recommend to someone if they asked me to name some of the most polarizing or enjoyable records from 2010.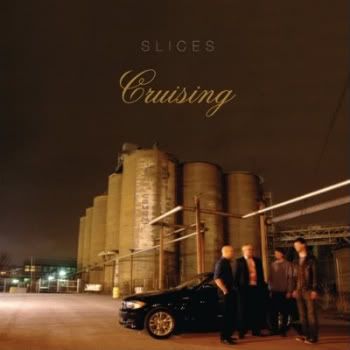 6. Slices - Cruising.
Slices are rampant in their progress towards the throne of all kingdoms Hardcore. I believe them to be one of the freshest, most exciting bands to have made a name for themselves over the past few years. Cruising is an obelisk of disobedience, with sheaths of sharp riffing cutting through an overlay of animalistic vocals. Vocals which sound, to understate it, exponentially antagonistic whenever they get the chance to pierce through Slices' mesh of drone and sawdust.
5. No Class - Keine Klasse
I thought it would be impudent of me to rank the No Class demo within this list rather than Keine Klasse, however listening to the demo and then listening to Keine Klasse has it's advantages as the demo offers up a slightly varied flavour than the full length. Less production value politics, more celebration of this record. Without doubt one of the finest releases from last year, Kansas City has produced a band of uncompromising worth and unbridled Hardcore Punk swagger. Vocalist Neil injects an atmosphere of sense amongst senselessness, overlapping the maelstrom of rhythmic Punk with dry-cured, smoked out vocal stylings. Unquestionably brilliant band who deserve every emphatic fan they can churn up.
4. White Boss - White Boss
North of California, sheltered by the Rocky mountains and left to stew in Hardcore's almost forgotten territories lay White Boss, a band which released one of the most refreshing and compelling records of last year. This album challenges many of Hardcore's preconceptions, force feeding the listener vast expanses of instrumental daliance, only to wildly inflame into a torrent of rolling Hardcore Punk. I see White Boss as one of the most forward thinking bands to have made themselves prominent in 2010.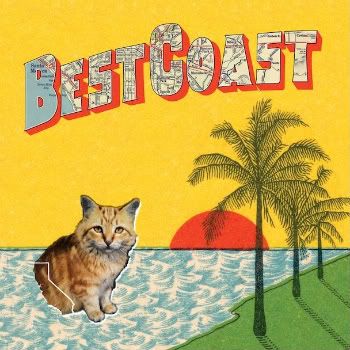 3. Best Coast - Crazy For You
I fantasise about Bethany Cosentino writing songs about me, and I see a faint likeness between her song writing and the late great Kurt Cobain's, especially on tracks such as 'Bratty B' and 'Honey' which could sound like any number of Kurt's slower, more pensive tracks with minimal tweaking. Comparisons aside, I absolutely adore this record. I loved the Art Fag 7" but 'Crazy For You' takes those early diagrams of hairline lo-fi pop and nourishes them into fully fledged servings of beach pop / garage rock at it's present day best. I think Beth has so much potential to break into other realms of musical success, and perhaps to rearrange the priorities of mainstream music appreciation.
2. Total Abuse - Mutt
I wouldn't have been able to cope after the death of Cult Ritual if it wasn't for this band. Mutt is without argument one of the records of the year, it's so painfully obvious that this album is deserved of a place within the distinguished top 10. It sounds like Cult Ritual in some respects - if Cult Ritual had smoked one too many snowcaps and then laced their mind with a vicious line of powder to bring them back into a realm of frenzied Hardcore - in other ways it sounds like a version of Drunkdriver less lost in parallel dimensions of obscure Noise Punk. This is sheer sonic repulsion at it's best. I fear for the mental health of each band member. In my opinion, one of the greatest bands in Hardcore.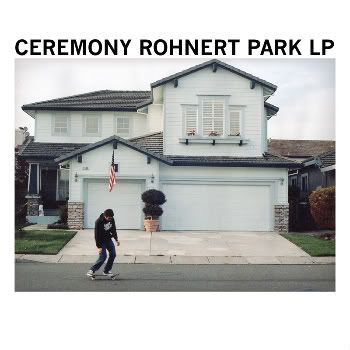 1. Ceremony - Rohnert Park
To try and concisely categorise this record and to try in earnest to explain it's genius in words would be folly. It would trivialise what I think is one of the most important Punk records of the last 10 years to spend paragraphs detailing the strengths of Rohnert Park. Nevertheless, something has to be written.
Rohnert Park envelopes almost all the facets of Punk which I adore. It has weight of meaning, it performs a set of songs that avoid neat classification whilst spewing forth effusions of unabashed anger and yet it adheres in many ways to those channels of song writing already firmly stamped into existence by the extinct champions of Punk Rock. I will still be listening to this record in 10 years time and I think that is perhaps the greatest compliment I could pay this release.
Honourable mentions:
Merchandise - Strange Songs (In The Dark), Trash Talk - Eyes & Nines, Gun Outfit - Possession Sound, Broken Water - Whet, Son Skull - Birth Scene / Rewind, Arts - Vault of Heaven, Walls - Staring At The Walls, Merchandise - Strange Songs In The Dark, Diet Cokeheads - Nasal.