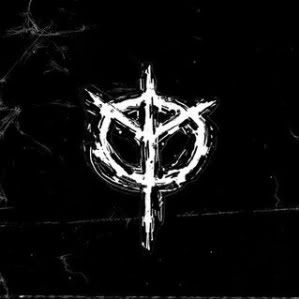 Genre: Hardcore
Year: 2008
Recorded at Electrical Audio Studios by Steve Albini
Trash Talk Collective
Download Trash Talk
Trash Talk have fast pushed themselves into the middle of the hardcore circle with their uncomprimisingly gritty hardcore, the past two years saw them unleash two heart stoppingly violent EP's. Firstly we were all treated to 'Walking Disease' which dropped in 2007 and served not only as an introduction but as a bold prophecy of Trash Talk's future destructive intentions. Their return in early 2008 was seized upon by every rabid hardcore fan out there, much like welcoming in a grizzly bear with open arms. 'Plagues' fueled the already spiralling Trash Talk epidemic as Spencer, Sam, Lee & Garrett brought the fight from Sacramento, CA.

Trash Talk's self titled album was recorded by Steve Albini the revered engineer who has worked with some of the greats, Nirvana, Pixies, Stooges & Jawbreaker etc. His knack for implementing a home grown sound when it comes to recording has rubbed off well on the likes of Trash Talk as their brazen, take no prisoners approach to making music showcases a caustic underbelly that segues between Albini's methods in complimentary fashion. A match made in heaven one might think.

The Extreme nature of this album is visible on first glance, with 7 out of the 12 tracks dipping below the 1 minute mark you're sure to expect those precious seconds poised to unleash an array of sonic venom. So true is this of 'Immaculate Infection' as the speed and assertiveness of the Hardcore Punk sound whips around you in a fury of buzzsaw droning - opening you up to the anger that's belted down your gullet courtesy of a dual vocal trade off.

'The Hand That Feeds' launches the album with a brooding bass cascade, intertwining with the whiny, fever-pitch guitars to birth a frenzy of pure vocal angst that flares instantly; this is just a sample of the mass chaos that lays in store for you..notably on tracks such as 'Birth Plague Die', 'I Block' & 'Dig' - most of which relentlessly attack you with a swarming flurry of passion and darkness in equal measure. The edgy, unfiltered, vocals are right there from the start, in addition to manic tempo changes that leaves the listener staggering around fighting for his senses.

The Lyrical content is predictably crass, thats not to say you wont be levelled like a hammer to the temple. In 'I Block' they inform us that 'Deprived of human touch, we feast on tongue and human hand' .. which sounds eerily like a tag line from Dawn Of The Dead. The message from 'Shame' that 'My seed will reach your young and like my sons, they too will die young' continues the theme of the human anatomy thats oh so present on other tracks.

Trash Talk seem intent on the remorseless liquidation of society, or rather commentating on a society already broken down, this they drive home with resounding impact and when the 14 minutes of ultra violence is up you're sure to feel raw.
If you crave disorder and want to indulge in something similar to a fleshy off-kilter Ceremony then Trash Talk are the way to go. This record will punish you over and over again but you'll love it!
Track Listing.
1. Hand That Feeds
2. Well of Souls
3. Birth Plague Die
4. Incarnate
5. I Block
6. Dig
7. Onward and Upward
8. Shame
9. Immaculate Infection
10. All the Kings Men
11. Mistake
12. Revelation
Lee from Trash Talk courtesy of
Rich Gaccione